Alan Pontet Driving Tuition
Driving Instructor in Crawley and surrounding areas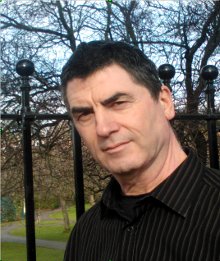 Alan Pontet has been driving since 1973, and all his working life has involved driving. After 16 years of commercial driving, he qualified as an ADI (Approved Driving Instructor) and has been teaching the subject full–time since. He is currently graded 5 — the second highest grade awarded by the DVSA as the regulator of driving instructor standards.
Alan lives in Crawley, and offers driving instruction within an approximately 12 mile radius.
Alan welcomes all standards of driver, from complete beginners to those wishing to improve their driving techniques.
He offers flexible booking arrangements and a range of payment options. 1 hour, 1½ hour and 2 hour lessons are available.
Bringing to you the benefits from his experience in commercial driving combined with his teaching experience, Alan's technique puts you at the centre of your learning, enabling you to develop at your own rate and to make decisions about your course and your qualifying test appointments — see Benefits to You.
Alan encourages you to see learning to drive as development of skills for life, especially in safe sharing of the road environment. He explains how and why we drive the way we do, including how we identify, assess, and manage risk associated with driving road vehicles. He further helps you by explaining in simple ways how cars work, and how they are likely to behave on the road depending upon how we drive them.
Qualifications
Alan is currently Grade 5, the second–highest grade awarded by the DSA as the regulator
He is CRB checked
Experience
Alan has been driving since 1973
He has been teaching since 1991
He has 16 years commercial experience, including driving vehicles of up to 7.5 tonnes
Personality
Alan is patient, well–spoken, polite and friendly
He is a non–smoker and non–drinker
He does not chew gum or eat in the car
Areas Covered
Alan Pontet offers driving lessons in Crawley and Horsham, and within a 12–mile radius of Crawley, including:
Copthorne
Balcombe
Handcross
Pease Pottage
Horsham
Charlwood
Horley
Availability and Bookings
Alan is available from 9:00am Monday to Saturday
Contact direct — no call centres! See contact box on this page
Flexible booking arrangements to suit your diary, and whilst Alan asks for 24 hours minimum notice of changes or cancellations he tries to accommodate you anyway (see Conditions and Guarantee)
Lessons of: 1 hour (Crawley), 1½ hours (Crawley), and 2 hours (all areas) — see Prices
Discounts on multiple–hours purchases — see Prices
Spread the cost — pay by instalments — see Prices
Service guarantee — see Conditions and Guarantee
Alan does not give back–to–back appointments, which can make the instructor tired, reducing the safety and quality and value for the customer's money
He teaches one customer at a time, not piggy–backing customers by using one customer as a taxi for another
Alan runs his driving school as a sole trader, which means that he does not employ sub–contractors to come and give you your lessons. If you message Alan, Alan responds and not someone else; if you book with Alan, Alan turns up and not someone else.
Testimonial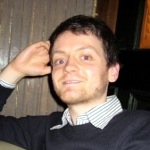 "Alan was an excellent driving instructor who was very thorough and particular in making sure all aspects of learning to drive were covered. Alan was a considered and calm person and a good teacher. I would certainly recommend him to those wanting a top–quality driving instructor."
Edward Kemp, Raynes Park